Vol. 13 No. 51
Pick Hits
At The Movies
National Treasure: Book of Secrets
Treasure hunter Benjamin Franklin Gates (Nicholas Cage) looks to discover the truth behind the assassination of Abraham Lincoln, by uncovering the mystery within the 18 pages missing from assassin John Wilkes Booth's diary. When a missing page from the diary of John Wilkes Booth surfaces, Bens great-great grandfather is suddenly implicated as a key conspirator in Abraham Lincolns death. Determined to prove his ancestors innocence, Ben follows an international chain of clues that takes him on a chase from Paris to London and ultimately back to America. This journey leads Ben and his crew not only to surprising revelations but to the trail of the worlds most treasured secrets.

Play It
Rock Band
Rock Band allows gamers to perform music from the world's biggest rock artists with their friends as a virtual band using drum, bass/lead guitar and microphone peripherals, in addition to offering deep online connectivity. Built on deals with the world's biggest record labels and music publishers, the music featured in Rock Band spans all genres of rock and include many of the master recordings from the biggest songs and artists of all time. Easy enough for almost anyone to pick up but loaded with enough depth to keep experts playing for months, Rock Band is one of the must-have games of the year.

The Buzz..
Pop chameleon Madonna has been announced as one of the Rock and Roll hall of fame 2008 inductees. A panel of 600 industry figures selected five acts to be inducted at the annual ceremony the material girl made the list. The ceremony will take place on March 10th in New York City.

Jessica Alba, who has topped many Sexiest Women lists, will now become one of the Sexiest Mothers. The Fantastic Four star is pregnant with her boyfriend Cash Warren's child. Alba, 26, and Warren, 28, first met on the set of Fantastic Four, on which he was a director's assistant. They've been dating on and off since 2004, but apparently have reconciled enough in recent days.

Transformers star Shia LaBeouf can remain a hero in the eyes of his fans. The 21-year-old showed up in a Chicago court to have misdemeanor charges dropped against him, reports TMZ.com.

Although the first two Jackass films were theatrical hits, the franchise's most recent sequel is premiering online and for free. Beginning Dec. 19, MTV New Media and Paramount Pictures Digital Entertainment will make the Jackass 2.5 available sans charge through the Blockbuster owned online property Movielink. The 2.5 title is appropriate because the movie is basically 64 minutes of previously unseen footage and interviews shot in the midst of production on Jackass: Number Two, which grossed more than $70 million domestically.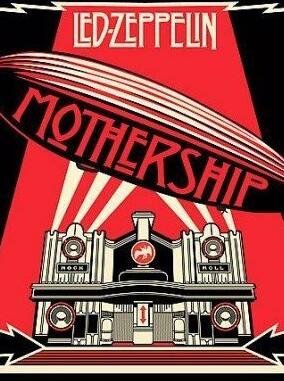 Led Zeppelin's catalog has benefited from their reunion show Monday night in London. Sales of their discs have increased 500 percent at HMV stores in the UK. Their latest hits collection, Mothership, saw a 50 percent increase on Tuesday. Clips of the band's performance Monday are a hit on YouTube. London's Telegraph reports that more than a million people in the UK have logged onto the video site in search of footage. A 10 minute clip of Stairway to Heaven has been viewed by more than 500,000 people, with another 250,000 watching the opening song, Good Times, Bad Times. However, a number of clips have reportedly been removed following a request by the band's management.

The 65th annual Golden Globes will air on NBC, but they'll have a distinct cable-TV feel. Cable series dominate the major television categories, with seven of the 11 nominated comedy and drama series hailing from non-broadcast networks. The series nominees include usual suspects like HBO's Entourage, which is up for best comedy series, along with unexpected contenders like AMC's drama Mad Men and Showtime's comedy Californication.

Eddie Vedder's path to the Oscars got a little easier as he scored two Golden Globe nominations for his work on director Sean Penn's Into the Wild. The Pearl Jam frontman is up for Best Original Song for Guaranteed and, along with Michael Brook and Kaki King, for Best Original Score. The Golden Globes take place January 13th in Beverly Hills, California, two days before members of the Academy of Motion Picture Arts and Sciences will screen clips of the 59 songs eligible to be nominated for the Academy Awards' Best Original Song. A Golden Globe nomination usually means that a song will get an Oscar nomination. The Oscar nominations will be announced January 22nd.

Is Green Day up to their old tricks? It's not clear, but MTV.com speculates that they may be. A new '60s-influenced band called The Foxboro Hot Tubs have posted six songs on their official website. No other information is available about the new band, but tunes like Stop Drop and Roll, Mother Mary and Highway 1 recall some of Green Day's poppier moments. Green Day has not confirmed that they in fact are the Hot Tubs, but they pulled a similar stunt several years ago when they recorded a side project as The Network.

Daughtry had the year's second best-selling album, with their self-titled debut coming in behind the soundtrack to High School Musical 2. Linkin Park's Minutes To Midnight came in third, with Long Road Out of Eden finishing sixth and Nickelback's All The Right Reasons in eighth. The figures are based on Nielsen SoundScan's statistics.

An Eminem tell-all is reportedly in the works and you might be surprised by the author. Em's mother, who has had a publicly tumultuous relationship with the rapper, will be penning the tome, which is tentatively titled, My Son Marshall, My Son Eminem. Details are being kept tightly under wraps, so you'll have to wait until the book comes out next year, but this being the woman who sued her own son, we're thinking it'll be scandalous.

Even though Nicole Richie is one month away from delivering their first child, Joel Madden has got baby fever. The rocker and his brother and Good Charlotte bandmate, Benji, have added a line of baby clothes to their DCMA Collective brand. Madden said he was inspired to make the pint-sized togs, including hoodies and onesies, because "I think it would be really awesome for me and the baby to dress alike."

Jack White told the LA Times in an interview that he and band mate Meg may never hit the road again. The Stripes cancelled all of their 2007 gigs earlier this year on account of Meg's "acute anxiety" and Jack says it's up to the lady Stripe to determine. White insisted that the band would continue on, but added, "If we didn't ever tour again it wouldn't matter to me".

Hip-Hop mogul Jay-Z has embarked upon hotel development in Chelsea, New York. Jay and some developers bought the property in a deal that totaled about $66 million. The hotel will be an upscale five-star, 150,000 square-foot luxury destination and will be the flagship project for Jay-Z's new hospitality brand.