Vol. 9 No. 34
Pick Hits
Off The Record
Trembling Blue Stars - A Certain Evening Light
This is a superb 18-song collection of tracks that have only appeared on various EPs and singles over the past eight years. Most were done in limited runs, many are out of print, and all would require extensive research and quite a bit of cash to acquire. None are the typical wasted filler that defines most B-side material. In order to point up their artistic importance, they've been assembled not in chronological order, but in a way that makes a cohesive album that continues the Trembling Blue Stars narrative of love and loss in the most melancholy of tones. She's Always There and Found Her Gone aren't just song titles; they're a way of life.

At The Movies
The Medallion
Jackie Chan heads up this action comedy as Eddie Yang, a resolute Hong Kong cop who suffers a near fatal accident while investigating a case involving a mysterious medallion. Eddie soon discovers that with the powerful medallion in his possession, he gains incredible speed, strength and skills taking his martial arts abilities to a whole new level. Enlisting the help of British Interpol agent Nicole James, Eddie is determined to learn the secret of the medallion and face down the evil Snakehead who wants to use its awesome powers for his own nefarious plans.

On Video
Bowling for Columbine
A captivating insight into America's fascination with guns, violence and fear by award winning director Michael Moore. Moore mixes chilling footage, outrageous animation and candid interviews with everyone from the NRA's Charlton Heston to shock-rocker Marilyn Mason in this tour-de-force that asks the question: Are we a nation of gun nuts or are we just nuts? Moore journeys into America's heartland to answer that question following the 1999 massacre at Columbine High School.
The Buzz...
Nickelback's new album hits stores on Tuesday, September 23. Available for limited time only, the first pressing of The Long Road will be a deluxe digipak, featuring exclusive band photos and three bonus tracks, including Nickelback's version of Saturday Night's Alright (For Fighting).

Warner Bros. is scrapping their previous work on Wonder Woman, one of many high-profile superhero projects that the studio has in development, and is starting from scratch. Philip Levens (Smallville) is out and the new screenwriter is reportedly Laeta Kalogridis (Birds of Prey). Kalogridis' new script will deal with the origins of the classic comic book character.

Warner Brothers has apparently settled on their Superman. 20-year-old British thespian Henry Cavill (best known as Albert Mondego in The Count of Monte Cristo) is being seriously considered for the lead by WB executives. Talks have taken place, but Cavill has not been formally offered the part, yet.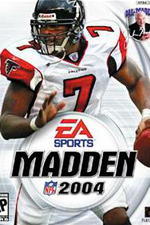 Never mind Sports Illustrated. For the most insidious cover jinx in sports, look no farther than EA Sports' blockbuster Madden football franchise. In the four years that the game has featured an actual NFL player on its cover, the player has been assured of total football ruin. Following '01 cover boy Eddie George (injuries), '02 Daunte Culpepper (turnovers) and '03 Marshall Faulk (injuries), NFL flavor of the month and '04 cover boy Michael Vick broke his leg in a meaningless preseason game.
Jennifer Lopez is reportedly still fuming with fiance Ben Affleck after his alleged fling with a Canadian lapdancer - and is refusing to let him back in their shared Los Angeles mansion. Two weeks ago a furore kicked off after an exotic dancer claimed to have had sex with the actor, and although Affleck heavily denied the allegations, his romance with J.Lo looked to be on the rocks for a while.

Despite needing time off to recuperate a torn groin muscle, Triple H is currently the favorite to retain his World Championship in the Elimination Chamber match at SummerSlam. This would allow the WWE to reschedule the original Triple H vs Goldberg main event for a future PPV.

A highly respected NBA star's life is turned upside down after a woman accuses him of rape: That's both the story of Kobe Bryant and the plot of an independent film that completed shooting last February, months before Bryant's real-life drama began. The movie was the brainchild of Portland Trail Blazers center Dale Davis, who hopes to have it sold to a distributor before the upcoming NBA season.

Warner Bros. has their eye on either Josh Lucas (Hulk) or Benjamin Bratt (Law & Order) to be Halle Berry's leading man in Catwoman. The lucky fella would play the crusty detective who is Cat's love interest and nemesis. Berry and her costar begin shooting in September for a summer 2004 release.

Kevin Smith is considering a number of A-list stars to play the title role in his revamp of Fletch, a prequel to the earlier Fletch films. Although Smith veteran Jason Lee was the filmmaker's first choice to star, Miramax reportedly wants a bigger name for the role. Apparently the short list is down to Ben Affleck, Brad Pitt, Will Smith, Jimmy Fallon and Adam Sandler.

He's tried offering professional assistance. He's tried online pleas. Now Fred Durst is going the way of the caveman to win the affections of his latest crush. In The video for Eat You Alive, the first single from limpbizkit's new album, Durst kidnaps his object of desire, Thora Birch, and carts her off into the woods. Birch's father, played by actor Bill Paxton, is in hot pursuit with a posse in tow. But Durst, ever the charmer, eventually wins Birch's heart despite his felonious means, much to the chagrin of Paxton.

HBO has ordered a third season of The Wire. There is no premiere date yet for the third season, which will run 12 episodes.

Morgan Creek is not very happy with director Paul Schrader's cut of Exorcist: The Beginning. The studio was expecting more gore, while Schrader's film is more about the test of one's faith. Apparently MC can't fire Schrader, and he won't quit and the studio is "loathe to give Schrader post-production money to finish his film." The film is scheduled to be released February 2004.

After the release of a long list of summer sequels pushed the movie aside, Mark Wahlberg's action flick The Italian Job is poised for an expanded run at American cinemas beginning August 29, three months after its original release. Studio bosses hope their latest efforts will push the film over the $100 million mark.

Lord of the Rings co-star Sean Astin is in the running to become one of the Fantastic Four. The only question is who will he portray? Johnny Storm a.k.a. The Human Torch? Ben Grimm a.k.a. The Thing? The Moleman?! Or does Astin want to direct Fantastic Four? The film is still looking for a director to replace Peyton Reed.

The world premiere of Metallica's video for the Frantic, the leadoff track on St. Anger, took place Saturday on MTV2 during Headbanger's Ball. The video features a desperate man in his mid-20s driving a car and remembering traumatic and chaotic incidents in his life. At the clip's conclusion, the troubled man decides to end it all by causing a high-speed multiple-car collision.

A few weeks ago, Snoop Dogg told 50 Cent they should do an album together, and now it looks like the P.I.M.P. video co-stars might make the idea a reality. Under the supergroup moniker of DPG-Unit, the Dogg Pound and G-Unit have recorded almost an entire LP worth of material together while on the Rock the Mic Tour.

Brad Garrett left the set of Everybody Loves Raymond and apparently isn't returning unless he receives a raise. His character has already been written out of the season's first episode.

CineGroupe is in development with Marvel Entertainment on the animated series Blade for MTV, based on the blockbuster film franchise.

Apparently Marlon Brando really is the Godfather. Grunge gal Courtney Love declared herself "totally shocked" by the revelation that she is, apparently, Marlon Brando's secret granddaughter. The singer's discovery came with the publication of a book this week by Love's mother Linda Carroll, which revealed that Courtney's grandmother had had an affair in the 1940s with Brando – resulting in Linda's birth.

Former Big Wreck frontman Ian Thornley has signed with his friend Chad Kroeger's label 604 Records. He will begin recording with Toronto producer Gavin Brown (Three Days Grace) in September. The album, expected in the first quarter of 2004, will likely come out under the band name Thornley.

Freaks & Geeks creator Paul Feig has signed a deal with HBO to create Nice Guys. The new show will center on a trio of nerdy male co-workers looking for love. "Just as Freaks & Geeks was a realistic version of the high school experience for many people, this will lay out what normal guys go through as young adults."

Fans of Godsmack are used to hearing the band play abrasive rock songs with plenty of attitude and lots of volume. Frontman Sully Erna's growl isn't going anywhere, but the band's next release will be a bit quieter. An all-acoustic record is due November 18 and will feature stripped-down versions of hits like Voodoo and Serenity as well as new tracks.

Mike Tyson, who was in attendance at the debut K-1 PPV, watched Bob Sapp defeat former UFC fighter Kimo. After the match, Tyson hopped the rail and was held back from Sapp, challenging him to a boxing match. The currently planned fight is rumored for a January 2004 date, possibly in Japan.

Sony Pictures Television has tapped Emmy-winning broadcaster Ahmad Rashad as co-host of the long-gestated syndicated eBay-TV, which is currently scheduled to premiere in the fall of 2004. eBay TV will provide interactive auctions linked with the site's online marketplace, as well as profiles of members of the eBay community.

RCA Records is set to release the previously unheard Elvis Presley recording of I'm a Roustabout on the upcoming compilation Elvis 2nd to None, due October 7.

AC/DC plan to have a new album finished by the end of the year. The upcoming set will be AC/DC's last for Elektra Records. Future studio albums will be issued by Epic, which has recently reissued AC/DC's entire catalog.