Vol. 9 No. 52
Pick Hits
At The Movies
Something's Gotta Give
New York City music executive Harry Langer (Jack Nicholson) is a man of some age and experience who generally dates younger women. His world is turned upside-down, however, when he has a heart attack while visiting the East Hampton beach home of the divorced playwright mother, Erica (Diane Keaton), of his latest trophy girlfriend, Marin (Amanda Peet). With his girlfriend having gone back to the city, Harry is left in the care of Erica and his doctor (Keanu Reeves), but the two men soon find themselves competing with each other, as they both fall in love with Erica. With plenty of funny and feel-goody moments, the movie is a love story for an age group often overlooked by Hollywood.
Off The Record
The Offspring - Splinter
Who could have guessed prior to the success of 1994's Come Out And Play, that the Offspring would become a virtual hit-making machine. Before that breakthrough hit, the Orange County-based quartet was just another indie punk band trying to make a name for itself while staying true to the game. With Splinter, the result is another tale of domesticity gone awry with girls and guys gone wild despite the consequences of unwanted children. Equally intoxicating is the horn-flavored ska number The Worst Hangover Ever, in which frontman Dexter Holland once again shows his social consciousness. A decade later, the Offspring's infectious punk pop sound that has inspired several of todays top bands, is still relevant and fun to listen to.
The Buzz...
Web surfers wanting information about the Kazaa peer to peer file sharing program pushed the software to the top of Yahoo's list of the most popular search terms in 2003, beating out media heavyweights such as Harry Potter and Britney Spears.

Actor Earl Hindman, best known for playing Wilson, a neighbor whose face was forever obscured by a fence on the television show Home Improvement, has died of lung cancer at age 61.

A federal appeals court dismissed a copyright lawsuit Mattel Inc. brought against a Utah artist who shot a photographic series depicting Barbie dolls naked in a blender, wrapped in a tortilla and sizzling on a wok.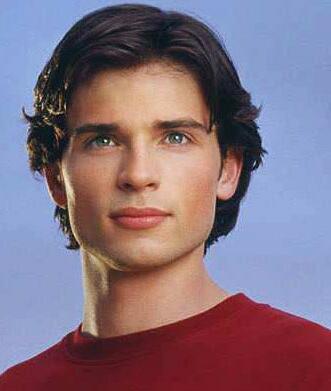 Smallville star Tom Welling believes that people will see him as Clark Kent for years to come and it is, for that reason, he is open to playing Superman in the new Superman movie from Warner Bros.
Britney Spears has set her first international performance date of 2004 with a June 5 stop at Portugal's Rock in Rio-Lisbon festival, which also features such acts as Metallica, Guns N' Roses and Slipknot.

Michael Jackson's first interview since his arrest on child molestation allegations drew more than 18 million viewers to 60 Minutes.

The Rolling Stones' performance at the SARSfest extravaganza in Toronto last July will be released on DVD next spring. All 13 performers at the July 30 Downsview Park concert were recorded and should be included in the DVD, but it's not known if the entire concert will be released. The daylong concert attracted some 450,000 people and also featured AC/DC, Rush and Justin Timberlake.

During the biggest Christmas weekend in history, The Lord of the Rings: The Return of the King retained its crown at the North American box office with an estimated haul of $51.2 million. The last film in New Line's epic trilogy has accrued an impressive $223.7 million in 12 days.

CBS' lineup of three crime dramas rated strongly on Christmas night, beating out Fox's World Idol special.

WWE wrestler Goldberg is set to star in a horror/comedy picture, Santa's Slay, to which Brett Ratner's Rat Entertainment will be producing. The film is being described as a tongue in cheek comedy, which casts everybody's favorite holiday figure in a different and sinister light.

Anna Faris (Scary Movie) and Marla Sokoloff will join the cast of Vinyl for director Richard Zelniker. They join Thora Birch and Jena Malone, who have already been cast in the picture. The indie project centers on a male rock and roll band who are on the verge of breaking out. Faris will play a girlfriend of one of the band members and Sokoloff will play a waitress who gets involved in a love triangle.

Ozzy Osbourne's late guitarist Randy Rhoads will be inducted into Hollywood's Rockwalk March 18th.

Gene Simmons and Paul Stanley of KISS recently completed a video shoot for their appearance on the last Monday Night Football game of the season, which will be Saturday's wild card match between the Dallas Cowboys and the Carolina Panthers.

Concert activity is at an all-time high. A record 13,437 worldwide concerts were reported in 2003 to Billboard Boxscore, an increase of 25% from the previous year. In North America alone, the concert industry reported a record $2.2 billion in gross box-office revenue for the year. The Top Grossing tours of 2003 were The Rolling Stones with $299.5 Million, Bruce Springsteen taking in $181.7
All intellectual materials are ©2003 Blanket Media.
HOT 20 SONGS

1. Here Without You – 3 Doors Down
2. Feeling This - Blink 182
3. Shut Up – Black Eyed Peas
4. Are You Gonna Be My Girl – Jet
5. The Hardest Button To Button - The White Stripes
6. Numb - Linkin Park
7. Just Like You – Three Days Grace
8. Hey Ya! – Outkast
9. Hard Road - Sam Roberts
10. Me Against The Music – Britney Spears
11. Watch This – Swollen Members
12. It's My Life - No Doubt
13. Trouble – Pink
14. Hit That - The Offspring
15. One Thing - Finger 11
16. Fortune Faded - Red Hot Chili Peppers
17. Taking My Life Away - Default
18. Fallen - Sarah McLachlan
19. Figured You Out - Nickelback
20. Stand Up – Ludacris
BOX OFFICE

1. LOTR: The Return Of The King
2. Cheaper By The Dozen
3. Cold Mountain
4. Something's Gotta Give
5. Paycheck
6. Mona Lisa Smile
7. Peter Pan
8. The Last Samurai
9. Bad Santa
• 21 Grams (New)
Video Games

1. Need For Speed: Underground
2. Medal Of Honor: Rising Sun
3. DragonBall Z: Budokai 2
4. True Crime: Streets Of L.A.
5. Tony Hawk's Underground
6. SOCOM II: U.S. Navy Seals
7. Madden NFL 2004
8. Manhunt
9. Lord Of The Rings: Return Of The King
10. WWE SmackDown! Here Comes the Pain
Top 10 Albums

1. The Diary Of Alicia Keys - Alicia Keys
2. Shock'n Y'all - Toby Keith
3. Now 14 - Various Artists
4. Speakerboxxx - OutKast
5. Closer - Josh Groban
6. Hilary Duff, Metamorphosis
7. The Very Best Of Sheryl Crow - Sheryl Crow
8. Soulful - Ruben Studdard
9. The Singles 1992-2003 - No Doubt
10. Measure Of A Man - Clay Aiken