Vol. 8 No. 16
Pick Hits
Off the Record
Nillah - The Power of Pop
A tremendous album full of melodies, with vocal duties shared by bassist Elisabeth Eickhoff and guitarist Greg Gentry. It Hasn't Been My Year leads off with a kick start that is maintained through the first three tracks; by the end of these, you'll be so delirious you won't care what comes next. What does come next is Don't Hesitate, which is slower, but no less addictive. Everything continues in much the same vein until Gentry takes over for two tracks, You're The One and Drown. Together, they are the hardest rockers on the album, and bring to question why more sugar-sweet pop bands don't try to rock beyond their means.

At The Movies
Murder by Numbers
Two gifted high school students commit a series of perfect murders, engaging in a battle of wits with an police detective (Sandra Bullock) who is working with a green partner (Ben Chaplin). Through her investigation, the profiler discovers dark secrets in the teens' past that explain how the two could be capable of such cold, calculated crimes. The movie's biggest selling point is the identity of the murderers being teenagers who kill because "we were bored". Tony Gayton may have written this fully aware that people would connect the dots between these high school murders and the tragedy at Columbine.

On Video
Domestic Disturbance
An all out thriller which has John Travolta as a loving dad pitched against a nasty would-be stepfather. Travolta plays hardworking, divorced father Frank with a rebellious teenage son Danny (Matt O'Leary). When Frank's ex-wife (Teri Polo) is about to get married to smarmy town rich man Rick (Vince Vaughn), Danny begins to butt heads with him and starts to act out in typical teen fashion. But when he sees his new step dad murder a man (Steve Buscemi) and goes to the cops, no one believes him, and the resulting threats to Danny's father give this film a nice Freudian twist.

The Buzz...
Survivor producer Mark Burnett is receiving approval from the Thailand government to shoot the fifth season on a tropical island 600 miles south of Bangkok.

SpongeBob Squarepants creator Steve Hillenburg after pumping out 60 episodes is taking an indefinite break from the hit Nickelodeon 'toon. The cable net has the option of continuing without him.

Guitarist Brian Young from the Atomic Punks (a Van Halen tribute band) has reportedly been tapped for David Lee Roth's upcoming tour with Sammy Hagar, set to kick off in June.

After only four weeks of performances, Henry Goodman was fired Sunday from The Producers, Broadway's biggest musical hit. Goodman replaced Nathan Lane in the Mel Brooks musical on March 19. Steven Weber also joined the show at that time, taking over for Matthew Broderick. Apparently, the shows producers were unhappy with Goodman's performance.

The New York Sun, a new weekday broadsheet entering the nation's most competitive newspaper market, hit newsstands Tuesday as New York's fourth daily paper, and its first new arrival since 1985.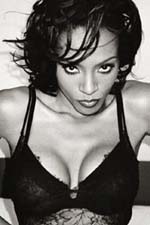 NONA GAYE REPLACES AALIYAH IN THE MATRIX
Actress Nona Gaye, daughter of R&B singer Marvin Gaye, will replace the late singer Aaliyah in two sequels to the sci-fi hit The Matrix.

The owner of several Times Square properties is suing Columbia Pictures for using some special-effects wizardry in the upcoming Spider-Man movie to digitally alter several billboards in the famed locale.

Robert Urich, best known for his starring roles in Vegas and Spenser: For Hire, died after battling cancer at age 55.

Phyllis Diller, has told her last joke onstage. Diller gave her last live performance at California State University, drawing the curtain on an act that first started in 1955.

Attorneys for Anna Nicole Smith asked a federal judge to add up to $30 million in interest to the $88 million she won last month from the estate of her late husband, oil tycoon J. Howard Marshall.

After serving four seasons as the executive producer and center square of Hollywood Squares, Whoopi Goldberg is leaving the game show at the end of this season because of a salary dispute. Goldberg was making $10 million a year for her work on the third highest-rated game show in syndication, which is expected to continue into its fifth and sixth seasons without her.

Miramax has picked up worldwide theatrical, nontheatrical and home video rights to Comedian, a behind-the-scenes documentary about Jerry Seinfeld's national stand-up tour.

Coal Chamber will make their first-ever national TV appearance on Last Call With Carson Daly on May 15th. They will perform the track "Fiend," the first single off Dark Days.

Brittany Murphy is in negotiations to land her biggest paycheck to date at low seven-figures for starring in the title role of Molly Gunn. Shooting is scheduled to start June 29 in New York.

John Cusack is finalizing negotiations to star in the courtroom thriller The Runaway Jury, based on John Grisham's best-selling novel of the same name.

The design for the proposed Muhammad Ali Center in Louisville, KY includes towering images of the boxing legend and an enormous metallic torch to symbolize his life and humanitarian ideals. The six-story center is to have 93,000 square feet of exhibit space, galleries, classrooms, a library, theater and cafe. Surrounding it will be a plaza with an amphitheater. Total cost is projected at $41 million.