Vol. 8 No. 32
Pick Hits
Off The Record
Robin Black & the Intergalactic Rock Stars - Planet Fame
Robin Black is and will always be committed to his quest of becoming a star, conquering the universe and saving rock 'n' roll. Robin and the boys are well on their way with an album that literally knocks your socks off. There is no dreary oh lonesome me trash on this outing, just pure fun pop rock influenced from the good old 70's and 80's rock and roll bands who knew how to have fun. Coming in at 13-tracks, this album whips from song to song with simple rock solid chords, thundering drums and screaming vocals reminiscent of Steven Tyler and Billy Idol. Put this together with their phenomenal live performances and Robin Black and the IRS are tough to resist.
At The Movies
XXX
Vin Diesel stars as former extreme sports athlete Xander "XXX" Cage, notorious for his death defying public stunts. Betting he can succeed where other conventional spies have failed, Xander is recruited by NSA Agent Gibbons (Samuel L. Jackson) to become a different kind of undercover agent. Enlisted for a dangerous covert mission, he must use all his extreme skills to combat a clever, organized, and ruthless enemy far beyond the scope of his experience. Vin Diesel is already signed for the sequel, XXX2, which is expected to be released in the summer or holidays of 2004. Guaranteed to be the Fast and the Furious for this summer's high-octane, action-packed espionage thrill ride, XXX is vying to be the new James Bond for the younger set.
On Video
John Q
This hostage-taking melodrama has Denzel Washington starring as John Q Archibald, an ordinary man whose life revolves around his family. When his son falls seriously ill and needs an emergency heart transplant operation that John Q can't afford and his health insurance won't cover, he vows to do whatever it will take to keep his son alive. With time and options running out, a desperate gamble becomes his only hope, and he takes the hospital emergency room hostage. For anyone who has felt oppressed by the powers-that-be in particular the faceless, nameless bureaucrats this film gets the adrenalin and blood boiling. John Q comes off as the ordinary Joe whose emotions make him human and the hero.

The Buzz...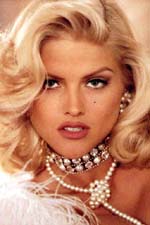 ANNA NICOLE BUSTS OUT!
The Anna Nicole Show, the new reality series starring the former Playboy pinup turned Texas oil billionaire's widow, notched a 4.1 household rating in its debut Sunday, the highest rating ever for the cable network E!, and the best debut for a cable reality series and the second best debut for an original series on basic cable.
Elvis Presley's ex-wife Priscilla Presley and Immortal Entertainment Group have unveiled plans to develop a musical stage show based on her legendary romance with the king of rock-and-roll.
Rage Against the Machine have collaborated with rapper DMX on two songs that will be featured on upcoming movie soundtracks. Here I Come will likely find a home in the upcoming Jet Li flick Cradle 2 the Grave, while We Gonna Get It Right will be the opening tune on the soundtrack to MTV's Jackass: The Movie.
Since things went so well during the weekend reunion of the Grateful Dead's surviving members, the band has decided to go ahead with a fall tour.
Wayne Brady's quick wit has won him a spot as emcee of this year's Miss America Pageant on Sept. 21. The 30-year-old Brady is the first African-American to host the beauty pageant in its 81-year history.
Director Ang Lee (Crouching Tiger, Hidden Dragon) and an all-star cast including Jennifer Connelly, Eric Bana, Sam Elliot, Nick Nolte and yes, even Lou Ferrigno, wrapped up filming the big screen version of The Incredible Hulk. Be sure to mark your calendar as the release date has been set for June 20, 2003.
After a successful collaboration on Universal Pictures' American Pie and American Pie 2, Seann William Scott, who played loveable wise guy Stifler, has signed an 18-month first-look production deal with the studio.
Eva Mendes is in negotiations to star as the female lead in Universal Pictures' "The Fast and the Furious 2" for director John Singleton and Original Films. Production begins in the fall in Miami.
The nine Pennsylvania miners who rescued last month have cut a wide-ranging deal with Walt Disney for $150,000 each to tell their inspirational stories in a number of ways. A book is in the works through Disney's Hyperion imprint while ABC is fast-tracking the development of a telefilm based on the miners' harrowing experience and the elaborate rescue operation that brought them to safety.
Supermodel Naomi Campbell will most likely have to wait several weeks to learn whether she has defeated an appeal by a British tabloid newspaper ordered to pay damages for a story about her drugs battle.
Kelly Osbourne is in negotiations to play the musically inclined best friend to the teen heroine in Walt Disney Pictures' quirky comedic remake of the 1976 picture Freaky Friday.
Jim Lee makes his return to a monthly series with DC Comics' Batman #608; see the first 9 pages of his 12-issue run with acclaimed writer Jeph Loeb in Wizard #132.
Davey and Goliath, the stop-action animated stars of Sunday morning TV in the 1960s who recently reappeared in a soda commercial, are getting their TV show again. The Evangelical Lutheran Church in America will produce 26 new episodes of the Davey and Goliath show.
Brand New Sin will perform at the 2002 Sturgis Motorcycle Rally in South Dakota, along with artists such as Billy Idol, Poison and Cinderella.

Kurt Cobain's diaries will go on sale on November 11th, through Riverhead Books, titled as Kurt Cobain: The Journals.

Angelina Jolie, star of Lara Croft: Tomb Raider, will film part of the sequel on the sun-drenched Aegean Sea island of Santorini later this month.