Vol. 8 No. 29
Pick Hits
Off the Record
Andrew W. K. - I Get Wet
It takes about five seconds of listening to this infectious disc until you feel like popping open a beer and throwing your TV out the front window. This album refreshingly copies the sound of '70s glam band Slade, and a little bit of Billion Dollar Babies-era Alice Cooper, a welcome change from the rest of today's mainstream rock. It's Time to Party, Party Hard, Ready to Die, and She's So Beautiful are good, meaningless rock and roll songs, catchy enough to replace Zombie Nation as 2002's sports arena songs du jour. It's so simple and full of energy, that it's irresistible.
At the Movies
K-19: The Widowmaker
Based on a true 1961 incident with a Soviet top-secret nuclear sub. The captain (Harrison Ford) of the Russian submarine, K-19, must lead his crew's efforts to prevent their vessel from having a nuclear meltdown. When the cooling unit of the reactor breaks down, the captain must figure out how to save their ship, because if it blows, it could cause a nuclear explosion that would be interpreted as the first strike of a nuclear war. Harrison Ford is quite good riding a fine line between villainy and good. Director Kathryn Bigelow has pulled off a big feat here. The camera work inside the sub will have you claustrophobic even after you leave the film, not to mention the great shots of the sub surfacing from under an ice pack or the grandeur of the open sea.
On Video
Amelie
A delightful fantasy-romance about a young Parisian woman Amelie (Audrey Tautou) raised by her father after her mother is killed who uses her imagination to explore the world around her. She pretty much keeps to herself until one day she discovers a box of mementos belonging to a boy who used to live in her apartment. She decides to track down the owner of the box and return his possessions, and this simple act of giving changes her life. She now discovers the immense joy of bringing happiness to others through random, anonymous and secret acts of kindness. Now opened up to the world around her, she meets an intriguing young man and decides to win his heart, hoping that she can find happiness for herself.

The Buzz
German tennis star Boris Becker has split up with his girlfriend Patrice Farameh, a day after prosecutors announced tax evasion charges against him.
The video industry hasn't even begun to reap the rewards of the movies sparking the biggest summer in box-office history, but consumer spending on the purchase and rental of DVDs and videocassettes is already up 13.3% to a whopping $8.79 billion in the first half of the year.
Spider-Man will swing into video stores Nov. 1 with lofty expectations from Sony Pictures, which is mounting a marketing campaign worth more than $100 million.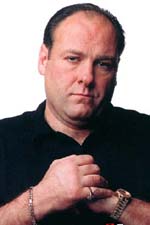 FAMILY FEUD?
Tony and Carmela's relationship will be at the heart of The Sopranos when the hit HBO series returns for its fourth season this September. Series creator David Chase signed a deal with HBO that gives the network an option for a fifth season, which they undoubtedly will take. The show's ensemble of actors are all signed through six seasons, so there shouldn't be any problems keeping the cast together.
An HIV positive Muppet is moving into Sesame Street. The character, who will be a five-year-old female, will be unveiled this September on the South African version of the show, called Takalani Sesame.
Beginning July 19, drummer and bandleader Max Weinberg will take a leave of absence from Late Night with Conan O'Brien to hit the road with Bruce Springsteen and the E Street Band, whose latest tour kicks off August 7 in East Rutherford, New Jersey.
CBS says it's delivering on the promises it made to keep David Letterman with the network, heavily promoting his Late Show and scheduling what it hopes will be stronger lead-ins to the program.
A former comic book collector has parted with his copy of Amazing Fantasy No. 15, featuring the first appearance of Spider-Man, for $4,000. His initial investment in the comic was 12 cents, close to 40 years ago. A mint condition copy can fetch more than $42,000 today, according to comic book price guides.
The criticism ABC faced over a racy Victoria's Secret show won't deter CBS from airing a similar special. ABC came under fire when it aired its Victoria's Secret special in November and declined to show another one, giving CBS an opening.
Korn's Elementree label is looking for new talent and is now accepting band demos at each venue during the band's North American tour. Submission boxes will be set up next to merchandising stands for all aspiring musicians with tickets to the show.
Rob Zombie settled his federal copyright infringement lawsuit against Mazda Motor of America over the use of music from his 1998 album Hellbilly Deluxe in a TV commercial. Terms of the settlement were not disclosed.
Def Leppard have scheduled a number of in-store appearances in the US to promote their new album, X, due on July 30th. One such appearance is July 27th at noon in the Mall of America.
A long-in-development flick combining two of Hollywood's baddest space-monster franchises, Alien vs. Predator, looks like it's finally getting off the drawing board.
Widespread Panic guitarist and singer Michael Houser has announced that he has terminal cancer in a message to fans posted on the band's Web site.
Leonard Nimoy and his wife have donated $1 million to the Museum of Contemporary Art.