Vol. 8 No. 10
Pick Hits
Caught In The Act
Nickelback - Live at the Abart
With Silver Side Up an International success, Nickelback's current tour schedule has them performing over the pond, in this case Zurich, Switzerland. Swiss audiences have a reputation for begin chilled and mellow but Nickelback had the mixed 14-40 crowd screaming, as has been the case at all their sold out shows so far in Europe. With Silver Side Up recently turning gold in Switzerland (a rare feat for any disc) the band had plenty to celebrate, along with guitarist Ryan Peake's birthday for which they hired a transvestite to bring him a beer after each song. Drummer Ryan Vikedal was a crowd favorite decked out the Swiss national football jersey. Although Nickelback has dominated radio waves over the past year, they are in their element when they play live. Crisp guitar riffs, backed by an unrelenting rhythm section, fronted by Chad Kroeger's passionate vocal gives their album tracks a whole new life when you see them perform. If the deafening ovation the band was given for an encore is any indication, this is just the start of things to come.
At The Movies
The Time Machine
A man in the 1890's builds a time machine that sends him progressively farther in the future. He eventually ends up in a strange time 800,000 years from now when mankind has evolved/devolved into two races, the Eloi and the Morlocks. The Eloi are funloving layabouts who live in a tranquil world; the Morlocks are hideous monsters that live underground, coming at night to snatch the Eloi. What dark secrets lie beneath it all? This is the newest film version of the novel by literary visionary H.G. Wells, which has been adapted before into a 1960 George Pal film and also as a 1978 TV movie. Once again, here comes another modern remake, but this remake is fitting in that it has improved upon the original films. Be prepared for dazzling special effects and a solid flowing script creating that alien/strangeness in tone, but remain faithful in plot.
On DVD
Rushmore Criterion Collection
When a beautiful young 1st grade teacher arrives at a prep school, she soon attracts the attention of an ambitious teenage student who quickly falls in love with her. The student turns to the father (Bill Murray) of 2 of his school-mates who has become a friend to him while he is at school away from his parents, for advice on how to woo the teacher. However, the situation soon gets complicated, as Murray himself becomes involved with her. Rushmore is a triumph. It's original, well acted, written, and directed, and is the kind of comedy that appeals to your mind rather than your basest instincts. Inside the DVD you'll find a trailer, a stills gallery, a full length commentary, a behind the scenes documentary, the Charlie Rose Show featuring director Wes Anderson and Murray, storyboards and storyboard to film comparisons. Plus, the disc comes with a special poster, which is a map of Rushmore Academy and shows the sites of the film's key events.
The Buzz...
Ratings for the Grammy telecast gave CBS a rating victory with a 15.0 rating/22 share, but numbers were still 21 percent off from last year's show.
CBS now accepting applications for Big Brother 3, which will air this summer. Potential U.S. contestants can find eligibility info at CBS' official Website www.cbs.com/primetime/bigbrother.
Nextel is agreeing to underwrite next month's CBS special on the September 11 attack on the World Trade Center so it can be aired without commercials. The special, 9/11, features exclusive footage shot from inside the Twin Towers on the day of the attacks.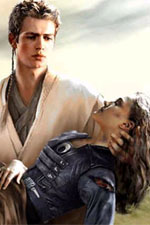 THE FORCE COULD BE WITH YOU SOONER THAN YOU THOUGHT
George Lucas is premiering Star Wars: Episode II, Attack of the Clones a few days earlier on May 12 in 11 cities to raise money for children's charities. The film opens around the world on May 16.
Music fans in the Bay have a lot to look forward to this month. The Commitments (the group from the 80's motion picture with a sequel due next year) will be stopping in for a date, while Choclair , Baby Blue Sound Crew, & Bishop have a show lined up nearer the end of March, hot on the release of their new discs.
While working on their first album with the original lineup in fifteen years, Duran Duran have also been putting together a Singles Box '81-'84, a collection of the band's best-known tunes packaged in a twelve-CD, CD-single box.
Amy Fisher is out and Paula Jones is in as Tonya Harding's Celebrity Boxing opponent. Also on the card, former Brady Bunch star Barry Williams will be pitted against Danny Bonaduce, once part of TV's Partridge Family. The network said the fights will be real, each lasting three rounds with a third celebrity-boxing pairing has yet to be announced. Watch for it March 13 on Fox.
Former Olympian Scott Hamilton has been honored for his work in promoting cancer awareness and survival.
For the first time since the DVD debuted nearly five years ago, DVD sales and rentals have outdone the more traditional videocassette format. There are more than 26 million DVD players in homes nationwide, and in 2001, DVDs generated more than $4.6 billion in sales compared to just $3.8 billion for VHS, according to the DVD Entertainment Group.
With David Letterman's contract expiring this summer, and CBS failing to seal a deal, the late-night giant is now in talks to jump to ABC. In turn, the network would most likely cancel or move Ted Koppel's late-night institution Nightline to make room for Letterman at 11:30 p.m., in an attempt to draw a younger audience.
Denzel Washington, who's being hailed as the man to beat come Oscar time for his commanding performance as a corrupt cop in Training Day, has scored a whopping $20 million payday for his next picture, Out of Time.
Pop star Will Young has made quite a debut. Young, who rose from obscurity to fame after a reality television-based talent search, has sold more than a million copies of his first record in a week, the fastest-selling British debut single ever.
Reese Witherspoon is attaching herself to star in Universal Pictures/Jersey Films' action-comedy Original Gangsta Bitches.
Jamie Foxx is set to take a comedic swing at the world of golf for New Line Cinema with Ingle Woods.
USA Network has picked up the two-hour comedy/mystery pilot Monk, starring Tony Shalhoub, as a series. USA has given the show, centered on a brilliant, obsessive-compulsive detective, an 11-episode order, which will bring the total produced hours of the series to 13.
Madonna is set to star in the new play Up for Grabs, an art-world satire opening in London's West End. The show premieres at the Wyndham Theater May 23.
Emmy-winning football analyst John Madden is ready to jump from Fox to ABC's Monday Night Football. The move follows the retirement of Madden's longtime partner, Pat Summerall.
Two former Destiny's Child members are suing the group, claiming the hit song Survivor slanders them. The line in question reads "You thought I wouldn't sell without you/sold 9 million.