Vol. 8 No. 26
Pick Hits
Caught In The Act
Rock Never Stops Tour
Featuring four 80's icon hard-rock bands (Tesla, Vince Neil of Motley Crue, Jackyl and Skid Row), fans were given the opportunity to see for the first time together an assortment of artists from a time in history that will never be repeated but still can be enjoyed. Skid Row kicked off the festivities with an aggressive version of 18 and Life, followed by Jackyl who kept the energy level flowing with their own brand of loud, proud, hard and honest rock 'n' roll. Vince Neil gave the fans what they wanted, Crue, Crue and more Crue. Tesla, together for the first time in six years, looked and sounded great belting out such faves as Signs, Love Song and Modern Day Cowboy, also throwing in a new track from their soon to be released studio album. Catch this tour when it comes near you.
At The Movies
Mr. Deeds
When a guy named Deeds (Adam Sandler) from the small town of Mandrake Falls, NH inherits controlling interest in a massive media corporation from his deceased uncle, he starts injecting his small town values into its various sections. A New York tabloid TV reporter, Babe (Wynona Ryder), is sent undercover as a small-town girl to do an expose on him, but of course, she falls in love with along the way. The Adam Sandler wackiness train just keeps chugging along whether he is calling an opera singer Mr. French or egging cars with John McEnroe or simply hugging a total stranger, Mr. Deeds is sure to give you a lot of laughs in this simple, sweet and romantic comedy.
On DVD
A Beautiful Mind
An academy award-winning, bio-drama of the life of mathematician John Forbes Nash Jr., a genius diagnosed as a paranoid-schizophrenic at the peak of his career. Director Ron Howard creates whole scenes and story lines that appear to be part of the biography but turn out to be Nash's delusions. It's a nice touch and audiences loved this tale, which is part mystery behind the illness and its progression, part romance, and part sentimental tear-jerker. Russell Crowe plays the lead and validates that this film is really all about Nash, coming together in Crowe's dominating performance. This film is a text-book model of fine-tuned acting, music, cinematography, and directing.

The Buzz...
Schecter Guitar Research has announced plans to debut its new Tommy Lee Artist Model at the Summer NAMM Show in Nashville. For those who can't wait to see Tommy's radical new guitar (complete with Stripper Girl Inlay), you can see it live on the band's current tour.
The filming for Helldorado will begin in September 3 and end around Christmas break. Even though The Rock will be involved in this film, World Wrestling Entertainment confirmed that he'd make occasional guest appearances on RAW.
Jennifer Lopez is signing on to produce and costar in a feature based on the life of bad-boy salsa legend Hector Lavoe. Puerto Rican crooner Marc Anthony is in talks to play the singer.
Bruce Willis is reprising his role as a hit man in a sequel to his 2000 crime comedy, The Whole Nine Yards. Matthew Perry and Amanda Peet will also be back. The movie starts shooting October 4 in Los Angeles.
A British motion picture licensing and distribution company is suing Warner Bros., charging the studio with copyright infringement for misappropriating behind-the-scenes footage that appear on the DVD to 1978's Superman: The Movie.
John Travolta is signing on as a spokesman for Australian company Qantas Airways and planning to fly his Boeing 707 jet to 10 countries this year to promote airline travel in the wake of 9-11.
Veteran rockers Aerosmith are kicking off a four-month North American tour in August in support of the group's new greatest hits collection, O, Yeah! Ultimate Aerosmith Hits, due out July 2.
NBC has signed a $50 million five-year deal for a trio of beauty pageants, Miss Universe, Miss USA and Miss Teen USA. The pageants have aired for many years on CBS, the first two since 1960, the later since 1983. Donald Trump will produce.
Comic creator Mort Walker has brought a computer technician into Beetle Bailey's world. Chip Gizmo will appear July 4 at Camp Swampy. Walker thought he could come up with a new cache of jokes, all centered on the frustrations of figuring out upgrades, gadgets, CD-ROMs and Internet surfing.
DreamWorks Pictures' sequel to the CGI hit Shrek is continuing to take shape with the addition of John Cleese as voice talent and Joe Stillman as the projects sole writer.
Nickelback frontman Chad Kroeger has gotten his very own record label. The imprint is called 604 Records, formed when Kroeger joined forces with Nickelback's longtime attorney Jonathan Simkin. Apparently, Kroeger and Simkin realized they might be onto something when they worked together to help break Canadian rock band Default.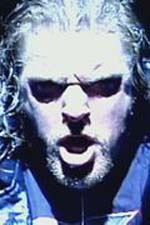 GAME OVER?!
Triple H is currently in Birmingham, Ala., undergoing preliminary tests on his injured right arm. Depending on the level of damage, WWE sources say The Game will miss between two and six weeks. He will not miss TV time during his recovery, with this week's SmackDown! being the exception.
Freelance cartoonist John Dempsey, whose drawings in Playboy magazine lampooned contemporary America for nearly half a century, died of complications from a stroke. He was 83.
TV journalist Geraldo Rivera is returning to prime time next month as an investigative reporter for Pulse. This nine-week news magazine series for Fox News will also feature Shepard Smith and Bill O'Reilly. The new show will debut on July 11 at 9 p.m.
If you are currently attending Seattle University, you just may bump into Loaded bassist Duff McKagan (ex-Guns N' Roses), who is there, majoring in business and finance.
A 1932 Picasso painting of a young lover was sold at auction for almost $24 million, according to Christie's auction house.