Pick Hits...
Off The Record...
Judas Priest
Demolition
Demolition is the second studio album without former frontman Rob Halford. If your expecting the same old riff with the three usual chords over and over again and bathing in the same old metal clichés, forget it. The first number, Machine Man is a neckbreaker pounding a modern, uncompromising guitar sound, with plenty of drums and power behind it, setting the tone for the remaining 12 tracks. You'd better be ready for some good heavy metal in the very sense of the word: hard, heavy, groovy, riffy and merciless. Judas Priest have arrived in the 21 Century.
<![if !supportLineBreakNewLine]>
<![endif]>At The Movies...
American Pie 2
The high school seniors that we met and loved last year have just completed their freshman year of college and though a couple of the romantic relationships have fizzled, the fun-loving boys are sticking together for a season of merriment at an endless summer-resort beach party. Leading the levity is Jim (Jason Biggs) who moves out to the lakeside retreat with Stifler, who like everyone else of both genders has just one thing on his mind but is the one least likely to hide his consuming preoccupation. Most of the fun comes from the mishaps and while there's no pie this time around, there are many sweet young things to take its place. Look for a scene involving Biggs, a risqué tape, and Krazy Glue. And just like the first installment, Eugene Levy steals the show as Jim's dad.
On Video...
Chocolat
Set in the late 1950s in a quaint French village, Chocolat is a delectable treat that tickles the filmic taste buds. A woman (Juliette Binoche) and her daughter arrive in a town steeped in traditional values and set up a chocolate shop that offers more than just sweet morsels to eat. After stirring up desires and temptations, the woman is confronted by a righteous nobleman (Alfred Molina) who resents the destruction of the village's code of ethics. With the aid of some of the townspeople and a mysterious riverboat traveler (Johnny Depp) she changes the minds and morals of her detractors.
The Buzz...
Director Kevin (Silent Bob) Smith was none too pleased with the jaw-dropper that wraps up Tim Burton's new remake of the sci-fi classic Planet of the Apes. Smith says the Ape-raham Lincoln idea is a straight lift from a panel drawn three years ago for one of his Jay and Silent Bob comic books. The panel in question, which is currently on display at ViewAskew.com, Smith's official site, depicts monkeys defacing the memorial by replacing Abe's head with one reminiscent of Dr. Zaius from the original Apes.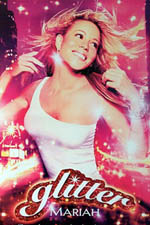 RESCHEDULED FOR SEPTEMBER 21
Pop icon Mariah Carey is resting up, and her new movie, the first star vehicle of her film career, won't see theatrical release until late September. Reps for 20th Century Fox announced on Monday that Glitter, which had been scheduled for an Aug. 31 debut, will now arrive in theaters Sept. 21.
A draft of a letter from John Lennon to fellow Beatle Paul McCartney and his wife, Linda, exposing the strains around the 1970 breakup of the Fab Four will come up for auction in London. A spokeswoman for Christie's, which will put the letter under the hammer on Oct. 4 for an anonymous owner, said it last changed hands in the United States in the early 1990s and was expected to fetch up to $112,000 this time.
Leonardo DiCaprio is following the lead of fellow A-listers like Drew Barrymore (Flower Films), Mel Gibson (Icon Productions), and Sandra Bullock (Fortis Films). The Titanic star is getting into the production end of moviemaking. DiCaprio will head up newly minted Appian Way; which will finance and co-produce movie projects, with IEG picking up Appian's overhead costs. DiCaprio will have the option to star in any films produced under the partnership.
The co-founder of Death Row Records, rap music mogul Marion Suge Knight, was released from a federal prison in Oregon after serving nearly five years behind bars.
Jackie Chan in talks to star in MGM's update of comedian Jerry Lewis's 1960 comedy, The Bellboy, which will (naturally) take place in Las Vegas' MGM Grand Hotel.

Rocker John Mellencamp and horror writer Stephen King are expecting to complete the musical they're working on sometime in February. Mellencamp says he's already written five out of a proposed 15 songs for the production.
The next installment of George Lucas' science-fiction saga now has a full title: Star Wars: Episode II - Attack of the Clones.
Eminem's mother will receive only about $1,600 of a $25,000 settlement she won against her son. Debbie Mathers originally brought a $11 million defamation of character lawsuit against the hip-hop star in 1999. In June, Macomb County Circuit Court Judge Mark Switalski ruled in her favor for $25,000, but $23,354.25 of that figure belongs to Mathers' attorney, Fred Gibson.
The Justice Department has launched an antitrust investigation into two joint ventures set up by the music industry's major labels to distribute songs online to consumers. MusicNet and pressplay are both scheduled to launch this fall as for-pay alternatives to Napster, whose popular, free swapping of copyrighted songs has been ruled illegal. MusicNet, based on RealNetworks Inc. technology, is owned by AOL Time Warner Inc., EMI Group PLC, Bertelsmann AG and RealNetworks. Pressplay is jointly held by Sony Music Entertainment and Universal Music Group and has affiliate relationships with Microsoft, Yahoo! and mp3.com.
Former President Clinton has agreed to write his memoirs in a deal expected to involve one of the biggest advances ever for a nonfiction book. The book is expected to be out in 2003.
Comic Wayne Brady says he is out to do the kind of variety show that hasn't been on the air since the days of Carol Burnett and Flip Wilson. The Wayne Brady Show, airs Wednesday's on ABC.
Actor Chris Tucker says he'd like to work with Hollywood heavyweights such as Robert De Niro, Denzel Washington, Steven Spielberg or Martin Scorsese. Tucker, who stars in the box office smash Rush Hour 2 already is commanding $20 million per picture but has his eye on the next level, dramas. Tucker said one of the reasons he didn't act at all in the three years since the original Rush Hour is because he was being offered some pretty "stupid ideas."
Jennifer Jason Leigh will replace Mary-Louise Parker in the play Proof, David Auburn's Tony award-winning drama about a young woman coming to terms with the death of her mathematics-professor father and searching for new relationships.
Riders were recuperating after being injured in a roller coaster accident, the second such accident at a New England amusement park in as many weeks. Twenty-two people were sent to hospitals, mostly with minor injuries, after two cars collided on the Superman Ride of Steel roller coaster at Six Flags New England. The park remained open through the evening but the ride, one of the park's seven roller coasters, was closed.