Pick Hits...
Off the Record...
No Doubt
Rock Steady
Although No Doubt frontwoman Gwen Stefani has had more success recently on collaborations with Moby (South Side) and Eve (Let Me Blow Ya Mind) than her band did with their previous album, 2000's Return Of Saturn, the group's fortunes should change with their latest release. With an all-star cast of producers, including The Neptunes, Nellee Hooper, William Orbit, Ric Ocasek and Prince, this album sees the band embracing dancehall, reggae, ska and calypso, retro-rock, hip-hop, funk and electronica. Highlights include the catchy and curious Detective, and the '80s techno number Hella Good. After their previous discs polished sound this 13-track album is definitely a much more interesting listen.

At the Movies...
The Majestic
Set in 1951, a blacklisted writer (Jim Carrey) loses his memory in a car accident and ends up with a new life in a small town, mistaken as a soldier who died in World War II, the son of the owner of the local movie theater, hence the title of the film. Jim Carreys character begins his journey to find new courage, love and the power of conviction in the heart of a small town's life. A great feel good film for the holiday season. Check out the official site, which is now fully active, with a production journal and images. The big question here is will fans go for Jim Carrey in a well acted dramatic lead.

On Video...
The Princess Diaries
The second surprise hit of the summer revolving around the trials and tribulations of young women trying to find their way in the world (the other being Legally Blonde) that shows that there is always a large audience for innocuous comedy without explicit sex and bathroom humor. This typical Disney comedy (a throwback to the 1960s/1970s) stars Anne Hathaway as a clumsy 10th-grader in San Francisco who discovers she is in fact the heir to the throne of the small country of Genovia. With the aid of her grandmother Queen Clarisse (Julie Andrews) the ugly duckling is turned into a lovely, poised princess. A delightful film for young girls that has found a much wider family audience.

The Buzz...
Actor John Cusack reportedly will have a part in Batman: Year One. Cusack is leaking that he plays a central role in the movie.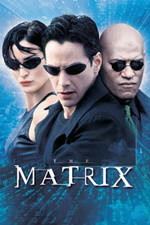 EPISODE 2 & 3
COMING IN 2003
There may only be six months between the premieres of Matrix 2 and Matrix 3 in 2003. Warner Bros. Is contemplating a May and November one-two punch.

A script for a new Punisher movie is complete. Screenwriter Michael France took a stab at reviving the character for film after fans and critics booed the 1989 Dolph Lundgren version.

The Ramones, Talking Heads, Brenda Lee, Isaac Hayes and Tom Petty and the Heartbreakers are among the inductees announced for the Rock and Roll Hall of Fame. The class of 2002 will be honoured March 18 in New York.

Britney Spears' publicist is denying a report claiming the pop singer was going to pose nude in a poster for PETA. The rep says Britney has now declined any involvement with the group.

Robert De Niro is serving as executive producer on a new ABC sitcom based on Becky Mode's hit play Fully Committed. A pilot for the show, which goes behind-the-scenes at a hip New York restaurant, may also be directed by De Niro's Meet the Parents pal Jay Roach.

Chrysalis/Capitol Records is re-issuing two crucial albums by modern rock icon Billy Idol, 1982's Billy Idol and 1987's dance remix collection Vital Idol. Both records will be digitally remastered and will include new photos and liner notes.

After six months of marriage, Drew Barrymore and Tom Green have apparently called it quits.

AOL Time Warner has named new presidents of two of its top magazines, Time and Sports Illustrated. Bruce Hallett, who had been president of Time magazine, was named president of Sports Illustrated, succeeding Michael Klingensmith, who had been elevated to the post of executive vice president of Time Inc. last June.

The combat thriller Black Hawk Down and the family drama In the Bedroom led the nominees for the American Film Institute awards with five nominations each, including for best picture.
In an attempt to draw viewers from the Super Bowl on Feb. 3, NBC has scheduled a special edition of its reality show, Fear Factor, featuring Playboy Playmates.

A Dutch electronics company has developed software that will automatically identify song titles by sampling the music via a telephone. Royal Philips Electronics says it will soon start selling licenses for its Audio Fingerprinting. The technology allows you to retrieve, within seconds, not only a track's title but also the artist and album.

Steve Martin will both star and serve as executive producer in an upcoming film version of his novella Shopgirl, which he adapted himself.

A Beautiful Mind, featuring Russell Crowe as schizophrenic math genius John Nash, led nominees for the Broadcast Film Critics Association awards, receiving five nods, including one for best picture.

Tommy Lee won a court round in a scathing custody battle with ex-wife Pamela Anderson, who claims the former Motley Crue drummer is an unfit father. A Superior Court Judge denied a request by Anderson's lawyers to require monitoring of Lee's visits with his sons.