Pick Hits...
Off the record...
Cake
Comfort Eagle
On their fourth album, Cake's formula is tighter than ever, the kickoff number features singer John McCrea's unremarkable voice floating indolently over a broken-down funk beat, with minuscule breaks for Vincent DiFiore's trumpet, some blaxploitation wah-wah and the opening line: "I am an opera singer." The Eighties get play on the robo-disco single Short Skirt/Long Jacket and on the title song, a sort of industrial party tune. The best songs, particularly Long Line of Cars and Pretty Pink Ribbon, exhibit a modern pop that is both mechanized and organic. Whatever McCrea is getting at, his sound, like the band itself, is highly developed and virtually unique.
At the Movies...
Rat Race
Paramount's ensemble comedy Rat Race is a broadly entertaining wide release that's made for drive-ins on hot summer nights and matinee shows with hordes of screaming youngsters. Las Vegas casino owner Donald Sinclair (John Cleese) has a captive group of wealthy gamblers to keep happy. He concocts a road race with six randomly chosen participants and no rules. The prize is $2 million in cash to be found in a locker in a New Mexico railroad station. While the race unfolds, Sinclair, in a running joke, has other kooky betting activities to keep his financially motivated crowd occupied as they wait to see which "rat" wins. Rat Race has swell stunts and special effects and enough laughs of all kinds to please everyone.
On Video...
Enemy at the Gates
An exciting war drama set during the German siege of Stalingrad in 1942 and 1943 that pitted young Russian conscripts against veteran German soldiers in a battle that pretty much sealed the fate of the faltering German monolith on the Eastern front. A Russian country boy (Jude Law) with a rifle wipes out a group of German officers and comes to the attention of Soviet authorities, desperate to find heroes to mobilize their war-weary troops. Cranking up their propaganda machine, the Russians extol their sharpshooter's abilities so much so that the Germans bring in their own sharpshooter, played by Ed Harris, to put a stop to the sniper. The story is much more than a war film, however, as it pits aristocrats vs. peasants and explores eternal themes of love, loyalty and betrayal.
The Buzz...
'N Sync, Destiny's Child and Britney Spears were winners at the Teen Choice Awards, which even netted an appearance by actor Ben Affleck. 'N Sync picked up awards for best single for Pop and for best album, while Spears was named favorite female artist. Destiny's Child won the award for favorite pop group. The show will air Aug. 20 on Fox. Votes for favorite actors, musicians and athletes were cast on forms published in Seventeen magazine and were made available online.
Despite publicly complaining about ticket prices and threatening to boycott his brother's party, Jermaine Jackson is deciding to join the rest of the Jackson 5 for Michael Jackson's 30th anniversary bash September 7 and 10 at Madison Square Garden.
Former Little House on the Prairie star and SAG presidential hopeful Melissa Gilbert is blasting rival candidate Valerie Harper. The two former '70s TV stars are vying to replace outgoing prez, William Daniels.
Weezer has tapped Florida-based rockers Cold to open its upcoming shows from September 6th through September 29th.
John Wiley & Sons Inc. reached an agreement Monday to buy Hungry Minds Inc., the publisher of the For Dummies series, for $90 million in cash. The Dummies series was started 10 years ago with computer and software guides for everyday users. The bright yellow-and-black books grew to encompass everything from Italian Cooking For Dummies to Weight Training For Dummies to Sex For Dummies.
Mick Jagger has been writing songs with Matchbox Twenty frontman Rob Thomas for his upcoming solo album, due out in November.
Hollywood actors have voted overwhelmingly to approve a new contract that includes a 9.5 percent pay increase over the next three years for television actors.
The X-Files is expanding its roster by adding the services of Cary Elwes, that blond chap who played the dashing Westley in 1987's The Princess Bride. Elwes will play the recurring character of FBI Assistant Director Brad Follmer, who's an ex-boyfriend of Special Agent Monica Reyes (Annabeth Gish). He joins series regulars Gillian Anderson, who's been on the show since its 1993 premiere, and Robert Patrick, who joined the series last year.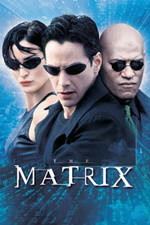 RELOADED UNOFFICIALLY SET FOR MAY 2003
Fans of The Matrix will have to wait even longer than expected for the film's first sequel, The Matrix Reloaded. The sci-fi sequel is now unofficially set for May 2003, more than four years after the original debuted. Despite expectations that the next installment of the franchise would hit theaters in late 2002.
While the final track listing has not been confirmed, KISS has announced that the long-awaited boxset will finally be released on November 6th through Mercury Records. Though the title and packaging detail are unknown at this point, spokesmen for the band have alluded that there is a special treat in store for fans.
The Bull & Finch pub was the inspiration for Cheers, but the inside of the Beacon Hill bar looks surprisingly nothing like the place we saw on television. That's why Bull & Finch owner Tom Kershaw is building an exact replica of the Cheers set, which will include Sam Malone's Red Sox jacket and Cliff's mail carrier uniform.
It's been a very good week for MCA artists Darwin's Waiting Room. Not only are the celebrating the release of their debut album, Orphan, but they have just been tapped to perform on the Deftones and Godsmack Tour.