Pick Hits...
Read It...
Motley Crue
The Dirt
This biography is so gritty, so freaky, so crazy, it makes the Led Zeppelin bio, Hammer of the Gods look like a Dr. Suess book and Motley Crue's own Behind the Music episode seem G-rated by comparison. Often, stories are told from the perspective of two, three or all four band members, which means one thing, lots of backstabbing. And that always makes for a good read. America loves to absolve a sinner, as long as it gets to hear all the sordid details. Motley Crue weren't always the nicest guys, but they manage to redeem themselves through many trials by fire. Through all the debauchery they managed to make some of the best rock and roll of the 80's. The Dirt is one of the most captivating, honest and enjoyable rock books out there.

At The Movies...
Atlantis: The Lost Empire
Nerdy explorer Milo (voiced by Michael J. Fox) uses a mysterious map to lead a mission aboard a submarine to find the lost city of Atlantis. Suddenly, they find themselves captured by a giant squid, and sure enough, they're taken to Atlantis. Complications arise as getting home becomes quite an obstacle, and division between the crew hinders them further. The movie is action packed, has a great story, and also has the voice talents of a lot of actors you'll recognize, as well as the usual brilliant animation that comes with a Disney release. So, take the kids, suspend critical judgement for an hour or so, and have a nice time.

On Video...
The Pledge
A Nevada homicide cop (Jack Nicholson) on the day before his retirement makes a pledge to an anguished mother to find the rapist-killer of her young daughter and becomes obsessed with tracking the perpetrator. Although the police quickly close the case, the ex-cop finds new leads in the case pointing to a series of similar crimes and, on his own, buys a house and gas station at a key intersection in the county, hoping that the killer will travel his way. The driven cop enters a dubious relationship with a widow and her young daughter, but his obsession even though he may be right eventually destroys the people closest to him and turns his life into an emotional shambles.

The Buzz...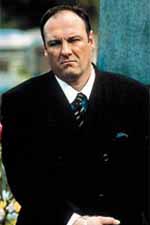 THE SOPRANOS ON PPV?
HBO is planning to test a service next month that will allow its customers to order episodes of The Sopranos, Sex and the City and other programming whenever they desire. The service will be available to current subscribers on a special cable channel set up to take their orders, similar to a pay-per-view service for a monthly fee added on to the HBO subscription price.
NBC is going to launch a syndicated daytime version of its Weakest Link. The show will launch in New York in January.

Sandra Bullock is filing a lawsuit against the builder of her home in Lake Austin, Texas, claiming he changed the plans without letting her know. She wants her $330,000 investment back, plus additional damages and legal fees.

Stevie Wonder made a surprise appearance at his son's high school graduation and treated a stunned audience to an a cappella song and giving words of encouragement to departing seniors.

Miss America Angela Perez Baranquio accepted an on-stage marriage proposal from her boyfriend during a hula performance at the 2001 Miss Hawaii Pageant in Waikiki.

Sandra Bernhard is launching a talk show this summer on the A&E. The Sandra Bernhard Experience will be a one-on-one affair with artists and personalities sans studio audience.

The June 12th Ozzfest date in Indianapolis, IN is rumored to have been recorded for a possible upcoming live album.

Showtime Event Television will present a concert extravaganza on pay per view when the nation's hottest bands take the stage for Live at Rolling Rock Town Fair featuring Stone Temple Pilots, Deftones, Tantric and Oleander. The two-hour event airs Saturday, August 11 at 9 p.m.
Sanctuary Records Group secured the signing of Rollins Band. Featuring rock legend, Henry Rollins, the band's debut album for the label, Nice, has been completed and is scheduled for an August 21st North American release. Rollins will joining labelmates Megadeth, Widespread Panic, Corrosion of Conformity, and Halford.
Heather Graham (The Spy Who Shagged Me) has reportedly called off her year long romance with Heath Ledger (A Knight's Tale).
R.E.M. guitarist Peter Buck appeared in a British court over an air-rage incident aboard a British Airways flight from Seattle to London last April. The musician is charged with drunkenness, disobeying the captain, assaulting the aircrew, threatening behavior and criminal damage. He must appear again on July 31.

Oscar winner Benicio Del Toro broke his wrist while shooting a scene for his upcoming flick, The Hunted. The studio says Del Toro only had five scenes left to film, which will be completed once he recovers.